Custom orders are requests for full or partial assemblies, or modifications to existing harness assemblies.

If you have already placed an order, enter the amount shown on the invoice into the "Price Per Item" field.
.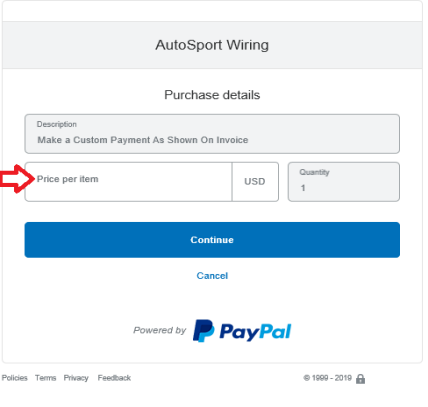 Select "Make Payment" below to start the payment process.
Thank you! You will receive an email to confirm the order and shipping information.